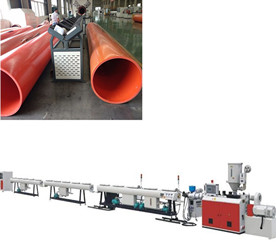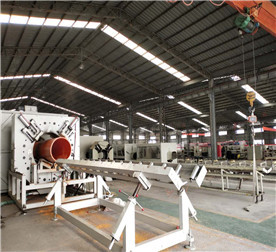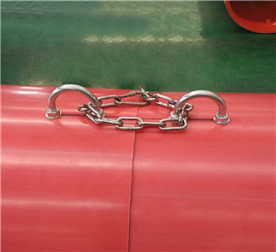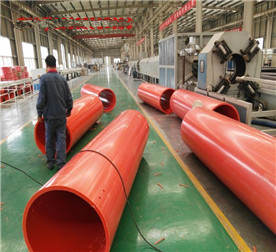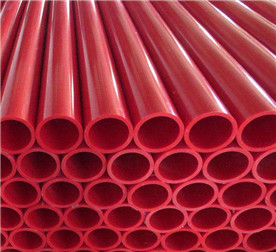 Super big molecular UHMWPE Pipe Extrusion Line
Description
ultra high molecular weight polyethylene (UHMWPE) could work in the -269℃~80℃,strong wear resisting,more and more popular in petroleum transportation, and acid liquid, lye,etc.
UHMWPE Pipe is with better heat insulation than stainless steel pipe,alloy tube and steel-plastic pipe.
It could replace the above pipes when transport petroleum in cold area or winter.
Below is test result for UHMWPE and other materials:
| | | | | | | |
| --- | --- | --- | --- | --- | --- | --- |
| Item | Test Method | UHMWPE | PA66 | UPVC | HDPE | Steel |
| Density(g/cm3) | D-1505 | 0.93 | 1.13 | 1.4 | 0.945 | 7.8 |
| Heat deflection temperature(℃) | D-648 | 85 | 182 | 54~73 | 71 | |
| Notch impact strength of cantilever beam(J/cm) | D-256 | No break | 0.59~1.08 | 1.0 | 2.7 | |
| Rockwell hardness(1200) | D-747 | 40 | 85~120 | | 55 | |
| Rate of wear | Three petrochemical method | 21 | 100 | 210 | 55 | 100 |
| Anti corrosion | | Excellent | Good | Excellent | Good | Bad |
| Impact strength in low temperature(J/cm) | | 150 | <1 | <0.5 | 5 | |
| Anti cracking | -150℃ | >4000 | | | 2000 | |
Specifications of Production Line
| | | | | | |
| --- | --- | --- | --- | --- | --- |
| Model | Main extruder | Pipe diameter(mm) | Extrusion speed(m/min) | Max.output(kg/h) | Install power(kw) |
| UHMW110 | SJ-65/25 | 20-110 | 0.6-1 | 50-70 | 60 |
| UHMW160 | SJ-90/25 | 75-200 | 0.5-1.2 | 60-100 | 80 |
| UHMW315 | SJ-150/25 | 160-315 | 0.4-1 | 70-130 | 100 |
| UHMW630 | SJ-180/25 | 315-630 | 0.3-0.8 | 110-280 | 250 |
| UHMW800 | SJ-200/25 | 630-800 | 0.2-0.6 | 200-500 | 315 |