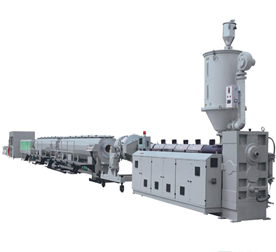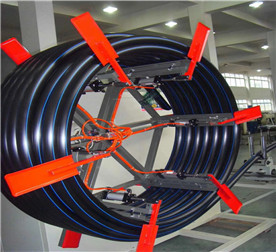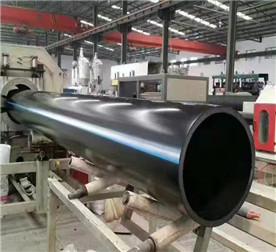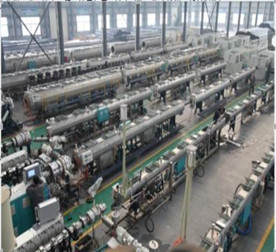 China HDPE Pipe Extrusion Line
Description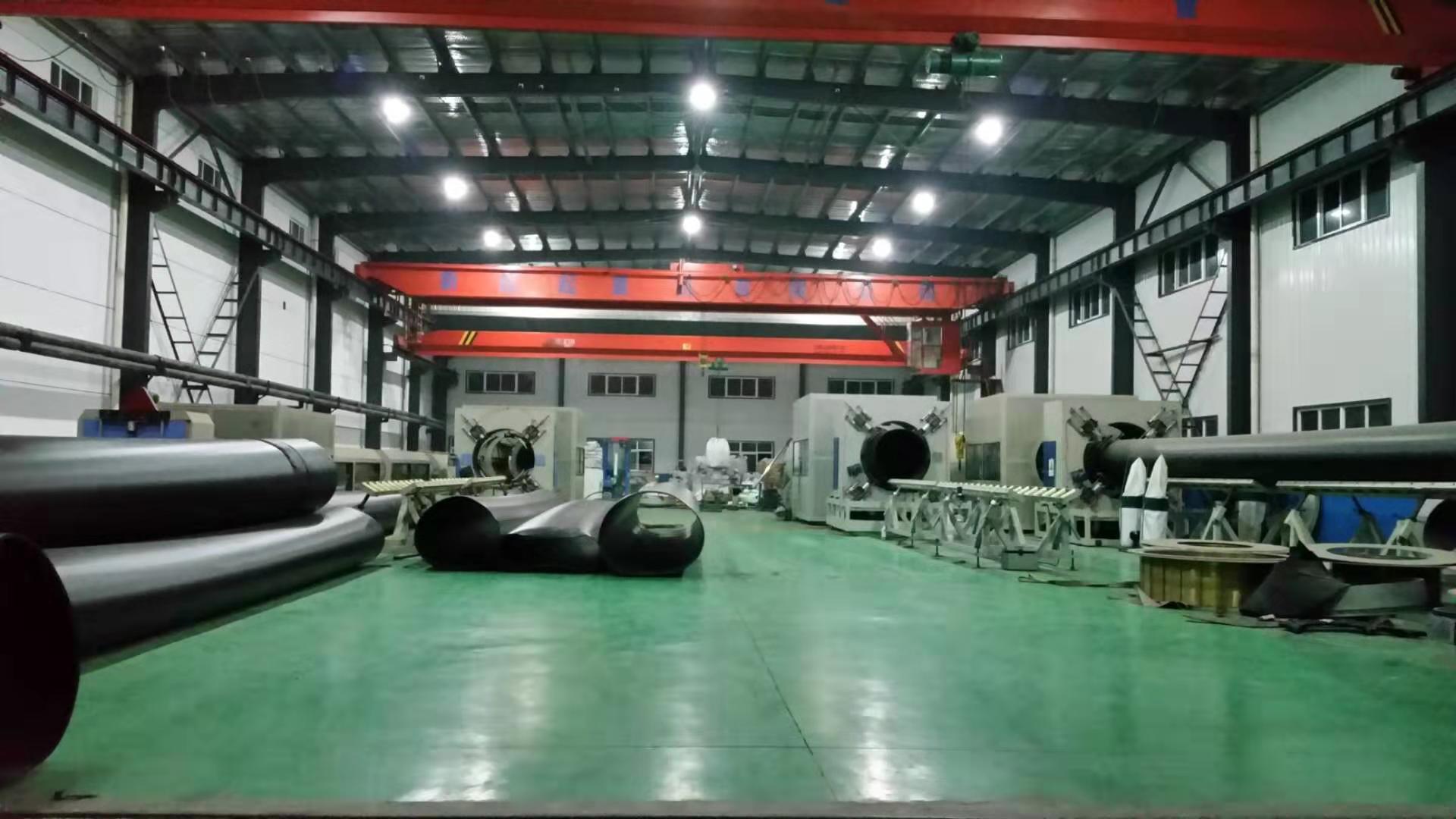 *Different configurations of production line according to your different application and pipe diameters.

*The best screw,barrel and gear box, ensure higher output and low power consumption, better material plasticization at same time.

*SUS304 water tank, reasonable sprayer fitting, with long lifetime and high efficiency.

*Our own designed die head, with good runner for HDPE flow, increase the capacity and save production cost.

*Strong Haul off equipment,give the machine enough traction force.

*Own designed pipe cutter equipment,high cutting speed,smooth cutting section.

| | | | | |
| --- | --- | --- | --- | --- |
| Model | Pipe O.D.(mm) | Main Extruder | Max.capacity(kg/h) | Installed Power(kw) |
| SYPE-63 | 20-63 | SJ-65/33 | 80-100 | 85 |
| SYPE-160 | 50-160 | SJ-75/33 | 120-220 | 130 |
| SYPE-250 | 110-250 | SJ-90/33 | 280-350 | 280 |
| SYPE-450 | 160-450 | SJ-120/33 | 350-500 | 400 |
| SYPE-630 | 315-630 | SJ-150/33 | 550-980 | 550 |
| SYPE-800 | 400-800 | SJ-150/33 | 800-1200 | 750 |
| SYPE-1200 | 760-1200 | SJ-150/33 SJ-120/33 | 900-1400 | 750 |