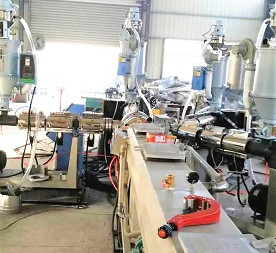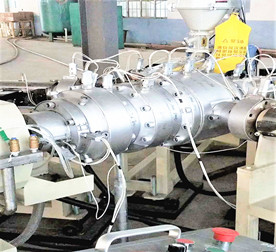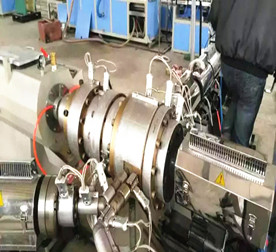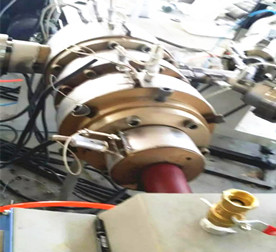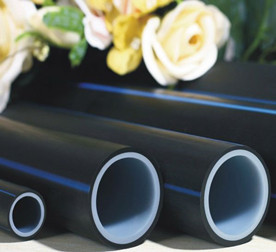 Multi-Layer 3 Layer HDPE Pipe Extrusion Line ABC,ABA structure
Description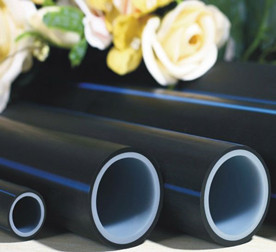 "SUYOU" brand 3 Layer or Multi-Layer HDPE Pipe Extrusion Line Making Machine
Own designed co-extrusion mold for 3 layer HDPE Pipe,ensure the extrusion quality and speed better than others.
ABC or ABA structure for choice.
The screw and barrel is confirmed after more than 20 times testing.
Polyethylene is a thermoplastic composed of long chain of methylene (CH2 - CH2) monomer.
HDPE possesses high chemical resistance and it is stabilized against UV rays by the addition of carbon black. It has special properties, including acoustic properties, that makes it suitable for drains and sewers applications.
Resistance to high and low temperatures :
HDPE pipes and fittings can be used safely as a waste pipe up to 80˚C and for cold water down to less than 0˚C.
Density :
The density of HDPE material is about 0.95 g/cm3 (HDPE silent density is 1.1 - 1.25 g/cm3 ),so it is light in weight and easy to transport and to install.
Resistance to UV rays :
HDPE pipes and fittings are stabilized against UV rays.
Flexibility ;
Due to its flexibility, HDPE pipes and fittings are suitable for buildings and bridges exposed to vibration.
Resistance to Impact :
HDPE pipes and fittings are very much resistant to impact at high and very low temperatures.
Thermal Conductivity :
Thermal conductivity of Al-Adasani HDPE pipes and fittings is very low (about 0.41w/k.m).
Expansion and Contraction :
The mean coefficient of linear thermal expansion is about 0.175mm /m˚.C ( HDPE silent is about 0.1mm/m.ºc) which is relatively high, so special care to be taken during installation.
Ease of Jointing :
Using butt and electrofusion welding techniques, for jointing, give complete tightness for the joint without any risk of blocking.
Protection against Blockage :
Due to the smooth surface of HDPE pipes, the flow of waste water is easy and enables the system to be cleaned without blockage.